Thermfix Vario Curtain Walls from Technical Protection Systems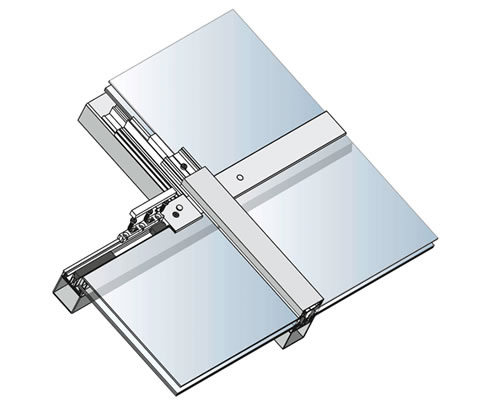 Technical Protection System offers the Forster thermfix vario is a mullion/transom curtain wall system with a thermal break, based on the dry-glazing system. The inner steel or stainless steel profiles perform the structural bearing function, with large spans possible, even with fire resistance levels up to -/90/90 (walls).
Clip on external glazing beads are available in steel, stainless steel or aluminium, while the internal steel structural frame can be painted or powdercoated to suit the building design requirements.
Materials
- Steel
- Stainless steel, grinded, 220-240 grain
- Combinations of steel/aluminium/stainless steel
High degree of aesthetic appeal
- Thanks to extremely slender visible section width - 45 mm - and individual profile and surface design.
Performance
- Impressive modular dimensions for generous appearance and large areas of transparency thanks to the static advantages of steel and stainless steel profiles.