Non Insulated Framing System from Technical Protection Systems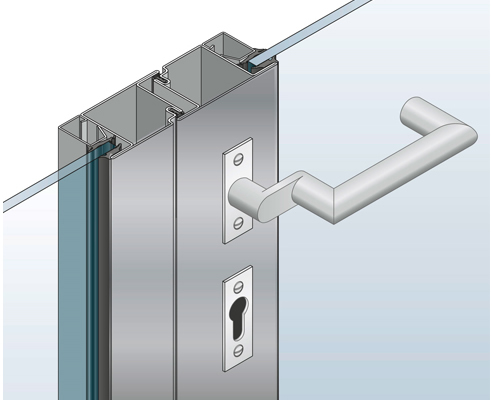 Presto Framing system is a non insulated steel framing system. It is fire, bullet, smoke and intruder resistant and is approved for fire resistance up to -/120/- for both doors and windows. Presto Framing system is an extremely cost effective and aesthetically pleasing solution for many applications. This system is increasingly being chosen for applications that require steel doors and windows, even where no further performance is required.
Available in both mild and stainless steel, Presto provides a very slimline visible section with excellent strength, and is appropriate for very large panes. Mild steel sections can be treated with paint, powdercoating, or selective profiles can even be hot dipped galvanised. Stainless steel sections are available in linished 304 grade, and can also be painted or powdercoated in highly corrosive environments.
The complete Presto range includes all hardware (hinges, locks, handles, door seals, beadings, etc) to provide complete integration and seamless assembly.