Bellis Australia's Quality, Health and Safety Management System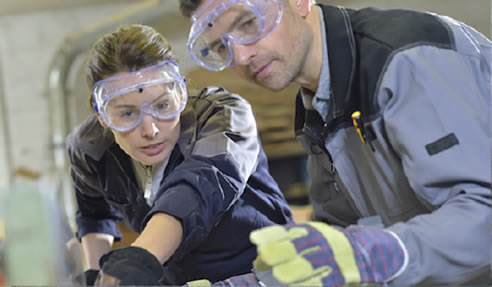 Bellis Australia is one of the leading companies that manufacture, supply, and install complete items for the gas, oil, LNG, power, resource processing, and general industries. With their company policy focusing on the expansion of technical innovation and associations with industry specialists worldwide, they aim to provide reliable, safe, and dependable on-time service to their Australian clientele as well as specifiers overseas.
Their dedication to quality product manufacturing is backed with their core values that adhere to the well-being of their clients, workers, and contractors.
While some companies focus on delivering quality products for client consumption, others take the extra step and ensure that their clients get the best value and safety for their money. Bellis Australia's core values include safety and security among their clients, employees, and contractors. This is a big part of their Health and Safety Management Systems that qualifies to the stern requirements of OHSAS 18001:2007 and AS/NZS 4801:2001.
Customer-driven companies such as Bellis Australia extends their commitment to premium service by ensuring that their activities and operations do not place the environment and the local community at risk of damage, injury or illness.
Bellis Australia upholds their moral and legal responsibility to provide their employees, clients, and visitors with a healthy and safe work environment through the adoption of procedures to:
Ensure compliance with legislative duties and current industry standards.
Provide written instructions and procedures to ensure safe work practices.
Provide such information, training, instruction and supervision to contractors, workers and customers as is necessary to ensure their continued health and safety.
Provide and maintain healthy and safe workplaces, safe plant and systems of work.
Provide assistance and support to workers and involve them in consultation on safety issues.