Fireproofing Commercial Structures with Bellis Products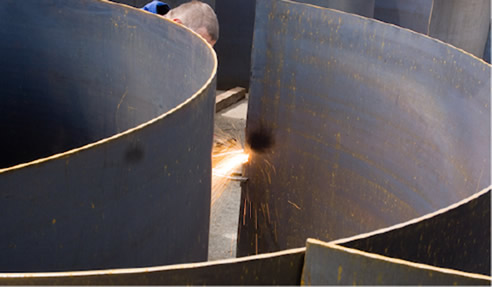 Fireproofing commercial structures takes more than just identifying and reducing fire hazards, rolling out safety operating procedures and creating an emergency response and evacuation.
In the marine and aviation industry settings, where steel is the predominant material used, choosing the appropriate method and material for fireproofing is critical. Given steel's lack of inherent fire resistance, proactive inspection and maintenance of exposed surfaces of structural steels, as well as reinforced concrete, are necessary to maximise safety and preserve structural integrity.
Fireproofing gives commercial structures enough protection in resisting potential damage and profit loss inflicted by fire. Different fire retardant materials can also be used, depending on the project setting or requirement. For example; restaurants, hotels and boutique shops where visual appeal is important, Intumescent Fireproofing is the ideal method. There are various ways to fireproof commercial structures. Such as:
1. Cementitious Fireproofing
Applied by spraying cementitious fire rated materials into steel, wood and other types of building materials. One thing to remember when using a cementitious fireproofing method is the necessary thickness measure is essential in meeting building code requirements.
2. Intumescent Fireproofing
Also known as intumescent mastic coating or paint, this type of fireproofing method provides fire resistance to structural steel. It can be used for both interior and exterior application. Intumescent Fireproofing works by expanding the thickness of mastic coatings to as much as 100 times its original size, providing excellent fire resistance. This method is also ideal for clients who are looking for a fireproofing method that doesn't affect the aesthetic value of exposed structural steel.