Granite Paving for Multipurpose Public Facility from KHD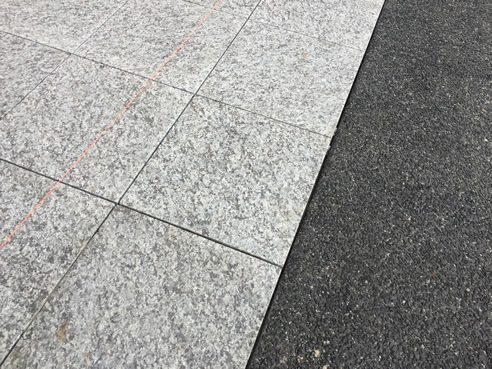 Casey Regional Basketball and Netball Centre Redevelopment
The Casey City Council Regional Basketball and Netball Centre, located at New Holland Drive Cranbourne East, is currently undergoing a $18 million refurbishment which will transform it into a state of the art and versatile indoor sporting venue, servicing the forever expanding community of Casey and the broader South East Melbourne region.
The development will feature 10 full size FIBA Basketball and INF Netball courts, including equipment for indoor sports such as Badminton, Volleyball and Futsal.
The Facility will also house a Piazza style hub serviced by a fully equipt commercial Café that will also provide full service catering to all the events and activities within the facility.
With a long-term view in mind, Granite paving was selected for its longevity and hard wearing properties. KHD supplied 425 square metres of 400 x 400 x 40 pavers.