Maintaining Wooden Furniture with Sustainable Products from Livos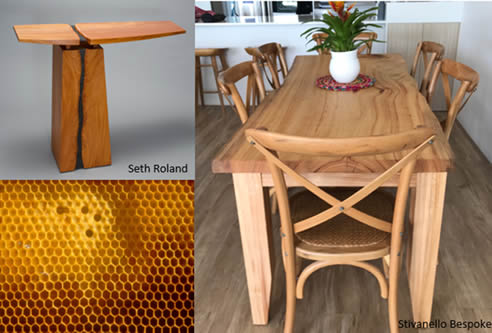 Maintaining Sustainable, Handmade and Antique Wooden Furniture
By now, most of us are aware of the harmful impact that mass produced furniture has on the environment, so it is no surprise to see an increase in people making green choices when furnishing their homes.
Whether we are choosing one off handmade pieces; purchasing from sustainable furniture makers or even recycled and antique furniture, these decisions mean we will be making great choices for the future of our planet, while choosing products that can stand the test of time... with the proper care and maintenance that is!
Essential to the long life of our wooden furniture, is the necessity to protect it from the natural elements; the sun's harmful UV rays, heat, humidity and water. After choosing a beautiful addition for our home, we want to show it off and use it daily, so we must take good care of it to ensure it lasts. And with the conscious decision to fill our homes with sustainable furniture, we need complement those choices with sustainable products to ensure the proper care and maintenance.
The maintenance of your furniture will vary, dependent upon the materials used to create and finish the product. We will concentrate here on wooden furniture.
Keeping furniture clean from dust and wiping up spills immediately will ensure longevity, but in order to keep furniture looking it's best, it will need routine maintenance, which can be achieved through polishing with a wax, such as Livos Bivos Oil Wax #375 or Livos Liquid Beeswax #315.