Fire Hydrant Roller Shutters from Rollashield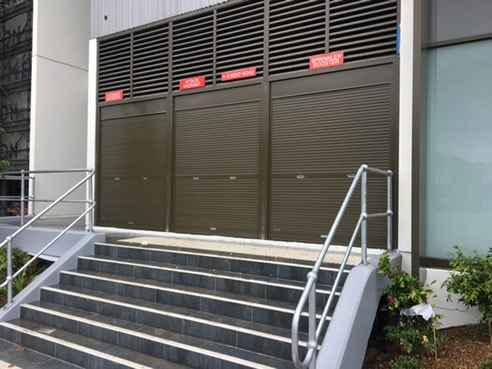 Commercial Fire Hydrant roller shutters are increasingly popular with commercial buildings, they are the perfect way to keep equipment safe and secure from theft, vandalism and weather.
- Commercial grade heavy duty extruded aluminium
- Rolls into a smaller neater pelmet box maximum 250mm
- Manually operated for 24 hour guarantee of operation
- Handles are easily accessible
- Heavy duty locking bar for extra security
- Impressive, neat and tidy appearance to building
- Installed as reverse roll for a flush fit
- Powder coat shutters to colour of your choice to suit the building
Rollashield shutters are made from high quality heavy duty aluminium and are available in a wide range of standard colours or can be powdercoated to dulux powder coat colours.
We make to measure to ensure correct fit and efficient installation.