Custom Metal Curtains for The Star Sydney by Di Emme
4800 Gleaming Gold Rings at the Star Grand Hotel
The Star Grand Hotel and Residences in Pyrmont are the magnificently refurbished and rebranded Astral Tower and Residences. Technology, art, and architecture combine in the revamped property. The guest experience begins with an immersive digital spectacle, via a 25m 8K screen, and a sculptural water installation of similarly impressive dimensions.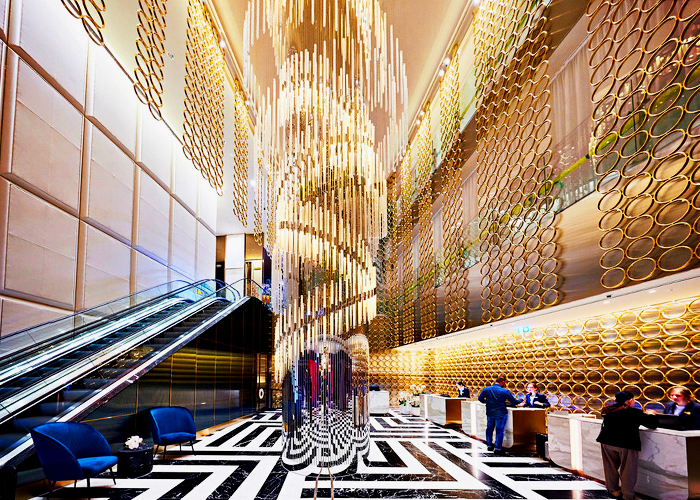 Guests are surrounded by luxury from the 6,000sqm of stone and marble inlaid floors to the gold ring curtains spanning three levels. Di Emme was commissioned to create the custom metal curtains comprising 4,800 gold-anodised 30mm-deep aluminium rings suspended in spring-loaded frames. DWP Suters' engineers devised the spring suspension method, providing safe movement and avoiding potential cracks as the light rail rumbles below.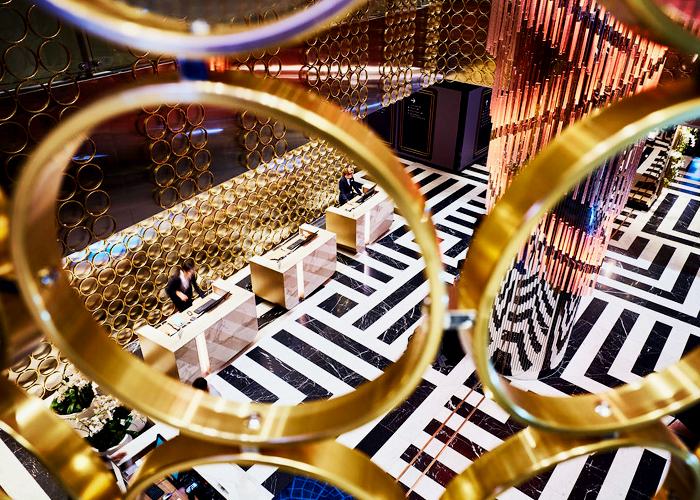 Di Emme connected the rings in workable groups in their Leichhardt studio, and the assemblies were lifted into position on site. The rings are a unifying luxe feature that impresses with sheer numbers and shine.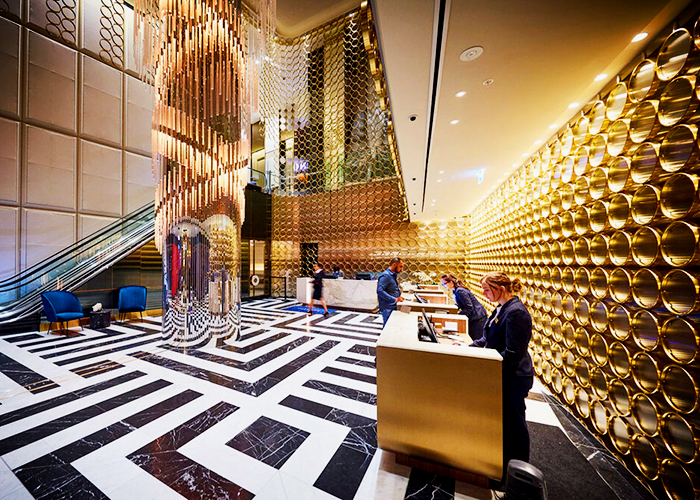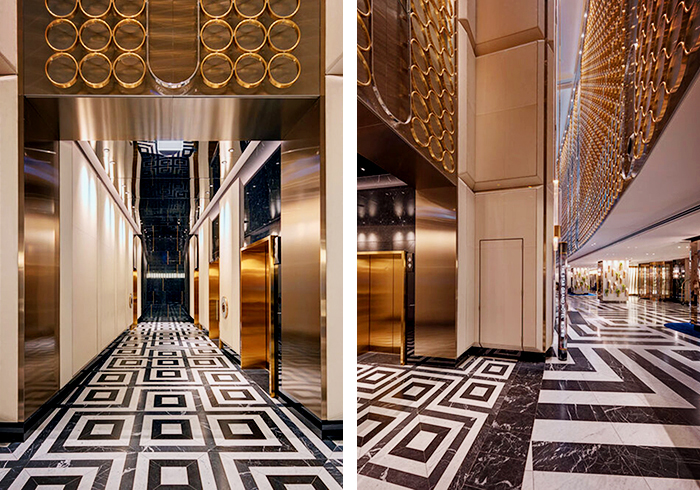 Di Emme Creative Solutions Pty Ltd Profile
02 9550 0811 Mobile: 0403 254 201
Unit 3, 87-89 Moore Street, Leichhardt, NSW, 2040