Automatic Pressurisation Pumps - DG PED from Maxijet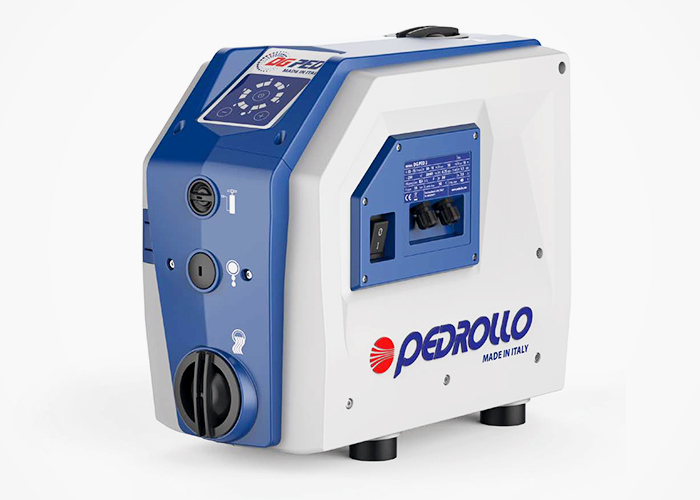 Proud resellers of Pedrollo high-quality pump systems, Maxijet are proud to present the ultimate automatic pressurisation system, DG PED. This unique system encompasses an efficient self-priming pump, expansion vessel, pressure & flow rate sensors, and a non-return valve. The DG PED by Pedrollo boasts a quiet, compact design despite its exceptional performance. It is ideal for applications requiring;
Manometric suction lift up to 8m.
Liquid temperatures between 0°C and +40°C.
Ambient temperatures between 0°C and +40°C.
Maximum working pressure of 10 bar.
Continuous service, S1.
Operation in a vertical position.
The DG PED from Maxijet promotes versatility as it is able to be retrofitted into new and existing pressurisation systems. It can further be equipped with an expansion card enabling it to work in parallel with other inverters in the pumping group (by way of managing input and output signals). The DG PED controls both the hydraulic and electric operating parameters, protecting the pump from anomalies. Last but not least, this Pedrollo innovation limits starting and operating currents for greater energy efficiency.
For more information regarding automatic pressurisation pumps from Maxijet, visit maxijet.com.au.