Single Wrought Iron Garden Gates from Budget Wrought Iron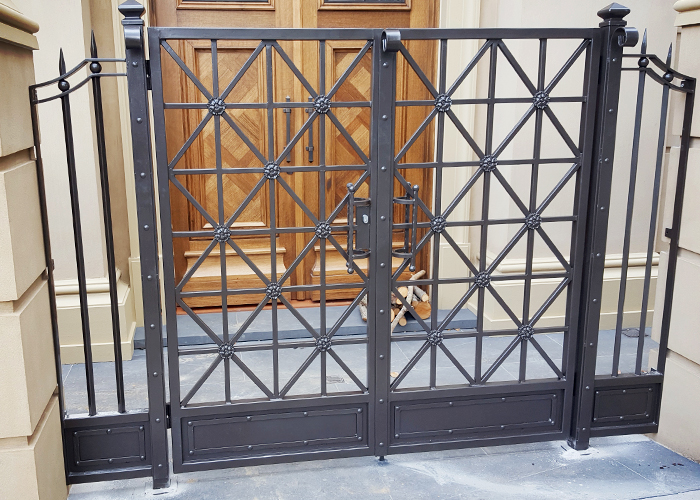 If you're looking for a statement entrance or garden gate, look no further than these single wrought iron gates by Budget Wrought Iron. Backed by over two decades, the Melbourne company boasts a team of exceptional wrought iron craftsmen able to produce the utmost gate designs. These gates are purpose designed not just to complement your home, but add pleasure and increase its value. Not least, they are as visually stunning as they are able to prevent unwanted ingress by strangers or large pets.
Impressively, wrought iron gates by Budget Wrought Iron can be automated. Apply an electrical latch and connect it to your home's intercom or security system for remote controlled access. Furthemore, Budget Wrought Iron's comprehensive product range includes driveway gates - specify a single and driveway gate complementary to one another for utmost street appeal. For more information, inspiration, or to request a quote, visit budgetwroughtiron.com.au today.