High-speed Doors for Hygienic Areas from DMF International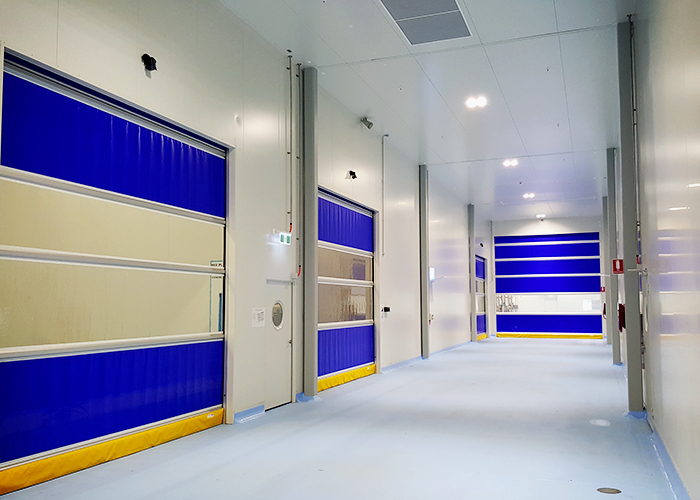 Clinical and hygienic processing areas often require a specialist solution of sealing doorways, that are high trafficked and fast acting to ensure good protection. The DMF Series RL3000 Rapid Roll Door can accommodate this need, and has been used extensively in pharmaceutical, hospital, and other clinical applications. These doors are custom manufactured by Sydney based company, DMF International Pty Ltd who supply and install all over Australia plus export throughout SE Asia and NZ.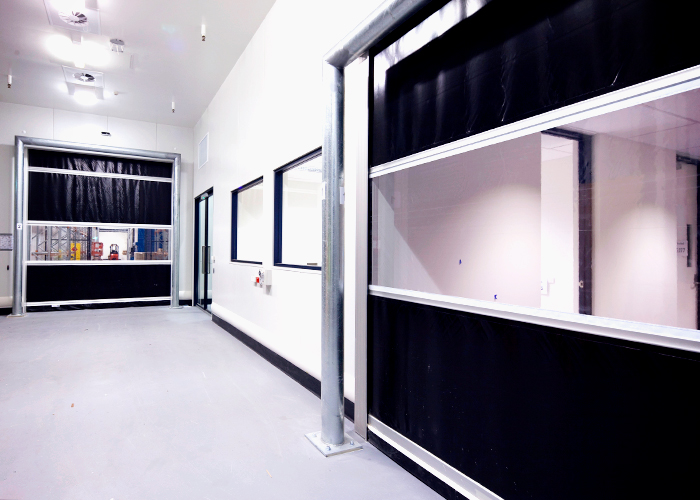 The RL3000 can operate at speeds over 1m/sec with automatic closing, and use an HMI control system with encoder positioning. The door panels are a flexible polyskin PVC that come in a large choice of colours plus allow the door to roll up quickly and quietly. With a full width clear vision section, the panel can have multiple horizontal windbars for support if subjected to high artificial air pressure. The columns are an exclusive anodised aluminium extrusion with brush sealing to the door panel, and can be powdercoated to suit the decor or to provide additional clinical protection.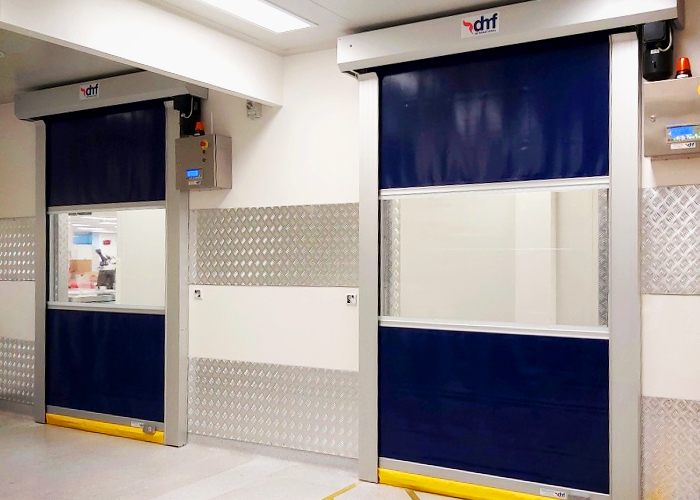 Of course, safety has to be ensured for fast action doors, and this is achieved with multiple light beams preventing the door from closing and many other forms available to further enhance the safe operation. For more information, contact DMF via www.dmf.com.au.