Therapeutic Horse Stall Mats from Sherwood Enterprises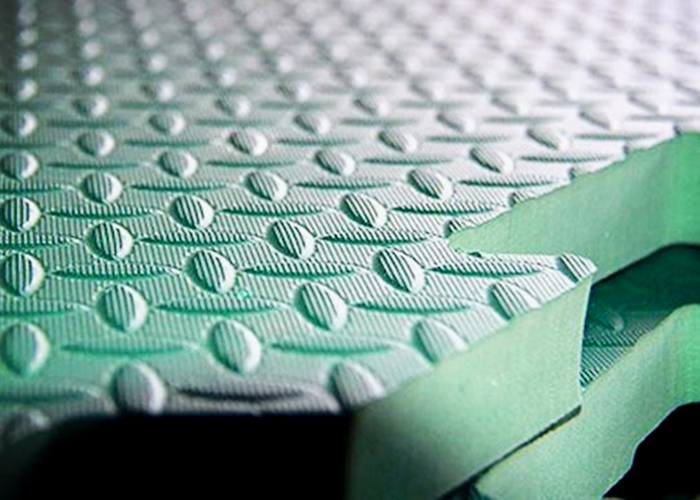 At Sherwood Enterprises our Buckaroo Barn Orthopaedic & Therapeutic Horse Stall Mats are as sold in Europe, the United States of America, and the United Kingdom. Our May 2021 promotion is 'Going Green'. Sherwood Enterprises stocks and markets CE compliant Buckaroobarn Range 4005 orthopaedic & therapeutic interlocking horse stall mats which are not just green in colour but importantly are a recycled & recyclable sustainable flooring solution.
Orthopaedic & Therapeutic, Cushioned, and Interlocking Horse Stall Flooring Systems
Buckaroobarn 4005 Orthopaedic & Therapeutic EVA foam rubber horse stall mats are easy DIY due to the puzzle-like interlocking edges and if one needs to be cut, a Stanley knife plus a straight ruler is all you require.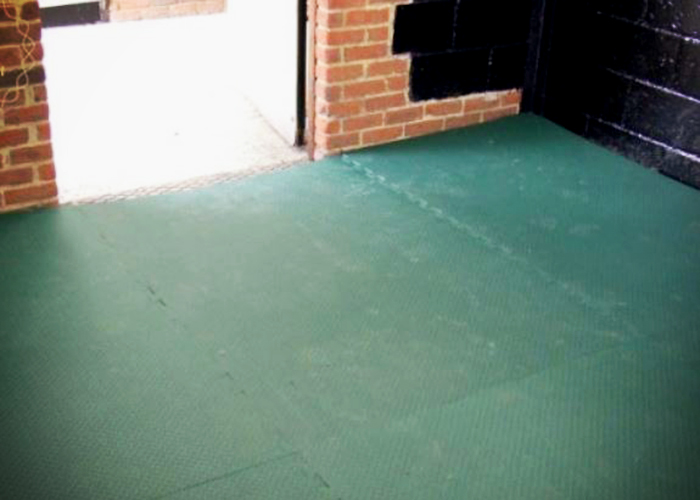 Orthopaedic & Therapeutic cushioned horse stall flooring systems have proven to provide excellent underfoot comfort due to their closed cell structure plus provide considerable reduction in stocking up or hock sores due to the non-abrasive surface and cushioning. The cushioning supports the horse's whole body, providing comfort and pain relief to legs, tendons, and muscles. Orthopaedic & Therapeutic horse stall flooring also offers proven insulation in horse stable stalls. Importantly the 4005 matting is fully sealed making it 100% impermeable, non-porous, non-absorbing, and urine resistant so bacteria cannot propagate. The matting effectively stops the build up of the toxic ammonia smell in stable stalls which is a healthy benefit to you and your horse's indoor environment.
Complete your stall installation by purchasing the latest in bedding technology - Buckaroobarn 4010 healthy, naturally organic hemp superior absorbing bedding. Reduce the cost of muck outs and save over time as Hemp bedding lasts longer. Read more at www.buckaroobarn.com.au - Range 4010.
View our website for Range 4004 Interlocking Rubber Drainage Matting that has been shipped and is due to arrive in mid April, 2021. The 16mm cushioning and faster water release capacity of Buckaroo Barn Range 4004 (914 x 914 x 16mm) comprises heavy duty, 100% rubber, and interlocking - suitable for indoor and outdoor use. Order today and pay on arrival to our Warehouse. Don't miss out as due to wet weather they are in demand, so we are accepting orders now. Contact us today!