Axolotl Group's blade wall entrance at the Burbank Centre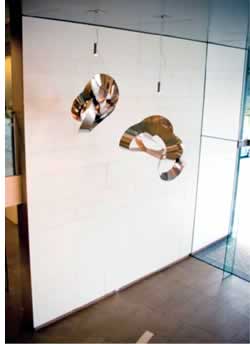 This entry blade wall at the Burbank Centre in Norwest features a durable translucent finish to the front face and a coloured application to the back face. The glass is suitable for a range of applications including external work.
The matt face of the glass is backed on and replicated sandblasting but it easy to clean and maintain.