Britex to exhibit at Designbuild, Melbourne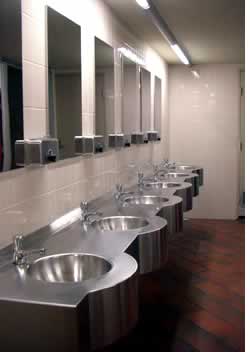 BRITEX is pleased to announce it will be exhibiting at the 2008 National Plumbing Show, as part of Designbuild - Melbourne.
Being held from 15th to 18th June at the Melbourne Convention and Exhibition Centre, BRITEX will have on display a large range of items including Waterless Urinals, Automated Flushing Mechanisms, Stainless Steel Urinals, Drinking Fountains, Hand Basins, Toilet Suites, Anti-Vandal Fixtures, Troughs, Sinks, Benches, Shelving and numerous other Stainless Steel products.
You will find BRITEX at stand J22 in the Plumbing Section. We look forward to seeing you there!