CS Cavity Sliders' Full Height Detail flush finish door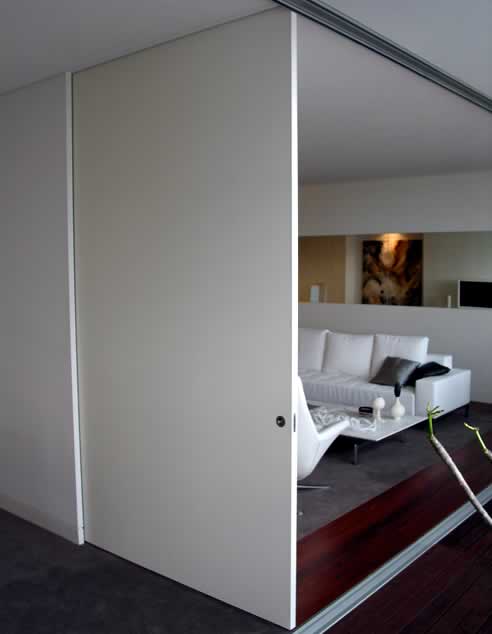 CS Cavity Sliders Full Height Detail (FHD) and No Closing jamb is a flush finishing minimal detail designed for today's interiors trends. CS Cavity Sliders Full Height detail allows for the underside of the ceiling to finish flush with the under side of CS Cavity sliders track system, allowing for a seamless transition from room to room. CS Cavity Sliders No Closing jamb allows for the door to finish flush with the proposed wall lining allowing for a seamless look with no reveal for the door to finish into.
CS Cavity Sliders are pre assembled and are a complete aluminium construction including aluminium back Stud, bottom plate, split jambs and track. CS Cavity sliders are manufactured to your requirements ranging from standard door sizes up to single door sizes of 3000mm High x 3500mm wide.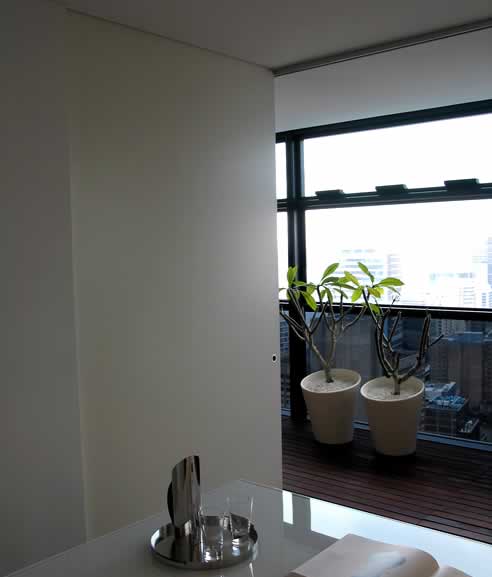 CS Cavity Slider Full height Detail, No Closing Jamb is available in either of CS Cavity Sliders Jamb types;
TIMBERFORM™ - Timber Jamb detail for square setting and shadow lines.
POWDERSEAL™ - Pre Finished Aluminium Architrave Jamb.
When specifying the CS Cavity Sliders systems include the following details in your specification. CS Cavity Sliders TIMBERFORM™ and POWDERSEAL™ Full height detail no closing jamb, as manufactured by CS Cavity Sliders, Phone 02 9905 0588.
CS Cavity Sliders recently completed supplying cavity sliders to Multiplex for