Clean room roll doors from DMF International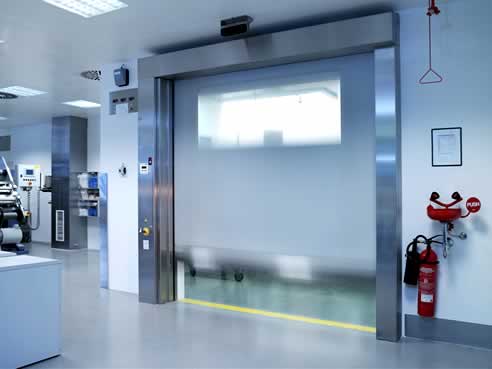 As part of the product range DMF International can offer, the Efaflex high speed door range includes a specialised door for highly sensitive clean room applications.
In fully stainless steel columns and componentry, the design incorporates smooth surfaces, and an almost air tight construction with less than 10m3/h @ 15Pa pressure, and a max pressure of 50Pa.
The door curtain is made from anti-static, silicon free panel, and the controller is fully programmable, and concealed within the stainless steel door columns.
Efaflex are a German manufacturer, leading the way globally with their design and technology of high speed roll doors. DMF have had the agency since Dec 2008, and can provide service throughout Australia. Contact us on ph 02 9636 5466 or visit our web site at www.dmf.com.au.