Sink Wastes and Scraptraps from 3monkeez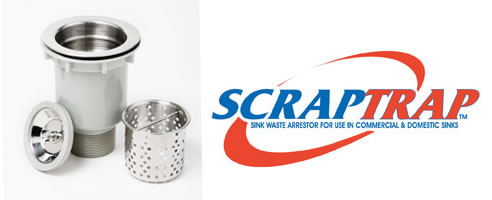 Are you in need of an ideal waste solution for your business? Well check out what we have to offer! 3monkeez provides standard and designer sink wastes, sink waste arrestors and pre-rinse scrap baskets for all commercial businesses and domestic clients. The days of having to deal with foul-smelling blocked drains in your kitchen and calling the plumber to unblock your drains are over!
The 3monkeez range of Sink Wastes and Scraptraps will help you keep your kitchen bench tops and sinks clean when you prepare food. Preparing food without stopping to unclog the sink will save you time and will increase your productivity if you run a commercial business that relies on the kitchen.
Our Australian-designed pre-rinse scrap basket is light weight and dishwasher friendly. Simply throw it in the bottom of your sink and let it work its magic. When you are ready to clean up, just take it out, give it a quick shake and place it in the dishwasher. Keeping your kitchen clean has never been easier!