'Ninja' Brass Tiles from ALLOY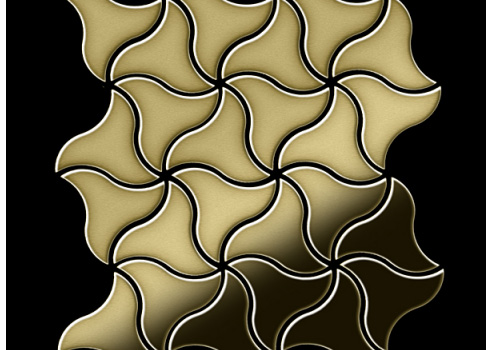 Designed by Karim Rashid + manufactured by ALLOY to create a highly contemporary look with an unsurpassed finish.
Punched from an individual sheet of 1.6mm solid, high quality brass.
No backing mesh, plastic inserts or metal look-alike 'metallic' coatings. ALLOY brass tiles won't dent, crack or de-laminate.
Face mounted for better protection of the brass tile face during installation.
Made in Australia. Consistent high quality. Guaranteed sweat-shop free.
To ensure the perfect installation we've developed a range of finishing pieces, just contact us for details.
Over time, brass tiles may develop a natural green patina which, in itself, becomes a striking feature. Consider the ALLOY Titanium Gold tile if you are seeking a lasting golden hue.
To ensure you get the exact finish you're looking for, we suggest ordering a tile sample.
02 9565 2422
Alexandria, NSW, 2015