Car Park Insulation from Composite Global Solutions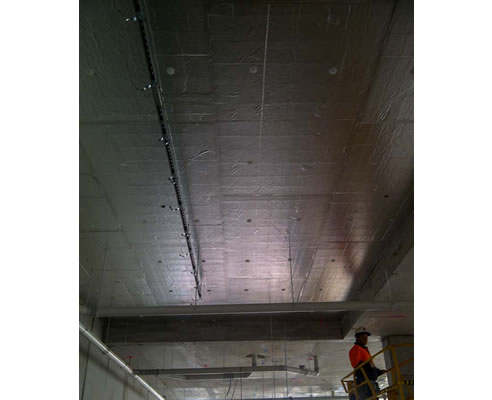 CHOOSE THERMASHEATH FOR YOU CAR PARK SOFFIT PROJECT

If you're having trouble meeting the Section J requirements for your car park insulation needs, let us help you out. Here at Composite Global Solutions, we specialise in helping you meet or exceed all Section J requirements. CGS specialises in the supply of rigid foam boards for car parks under soffit, both in and under slab and cavity insulation systems. The CGS range of PIR and XPS boards provide the highest R-Value-to-thickness ratio, at rates the competition can't match. Further more, if you're working on a particularly environmentally friendly project, CGS has a range of products that satisfy the Zero Ozone Depleting Potential (ODPO) criteria that many newer, greener developments require. CGS is the Australian supplier of the THERMOMASS insulation system for concrete sandwich panels. THERMOMASS allows a building to take advantage of the high thermal mass of the inner leaf of concrete. This thermal mass enables the building to passively regulate temperature through diurnal swings. The THERMOMASS system is the only concrete sandwich system that uses connectors that are completely thermally and chemically compatible with concrete - preventing cracking and spalling inevitable with other systems. Although being in existence for over 30 years, THERMOMASS is rapidly gaining popularity as the perfect fit for cost effective and aesthetic building and insulation to satisfy Section J of the BCA. CGS is based in Melbourne and supplies all over Australia. CGS leads the industry in providing quality and comprehensive customer support and service. If you don't want to have to deal with messy insulative foam sprays that impede on your car park's rate of construction, or if you don't want to use unsightly quilted, fibrous products, go to our contact page and get in touch with us to see what we can do for you.