Heavy Duty Commercial Umbrellas from Instant Shade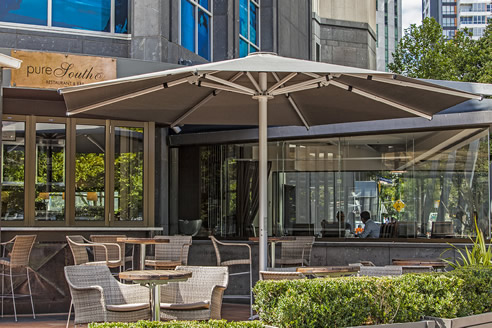 We are very happy to have received the following testimonial from a leading Melbourne restaurant:

Pure South Restaurant has a reputation as the best of Southgate's restaurants in the premium Melbourne Dining Precinct. The bar on the Southbank Boardwalk fronting the Yarra River and views of the city is the 'face' of Pure South Dining. The space required a modern, stylish, yet approachable look and the flexibility of an all-weather offer. "We have been refurbishing the restaurant and we returned to Instant Shade Umbrellas, as they had provided our original solution for the space. We were not sure if an umbrella would be the solution that would give the restaurant the modern refresh that it needed, but we were delighted that the technology and the flexibility was beyond our expectations. I was already confident that Instant Shade Umbrellas offered service to back up their product. If we had damaged anything in the past they were quick to fix it for us.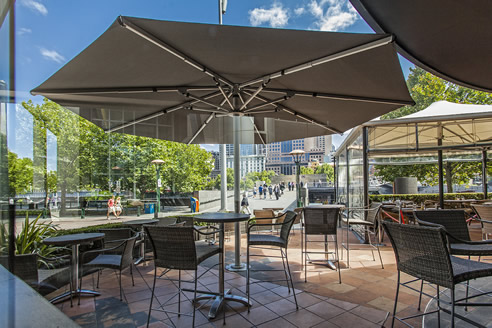 Our previous experience with Instant Shade Umbrellas had been excellent, so we gave them the specs and allowed them to choose our solution, and the result was better than we could have ever achieved ourselves. The quality of the new unit, for weather, wind and appearance has improved light years in recent times. The value was brilliant compared to any other solution and the service and delivery was personal and instant. It was as if they wanted something from us; they didn't, it was just old fashioned, courteous, quick service. I would recommend them to anyone for a commercial or home solution to a shade problem. My experience could not have been any more positive." Philip Kennedy -Director
Pure South Dining
http://www.puresouth.com.au/