Rubber Equine Flooring Eco Friendly from Sherwood Enterprises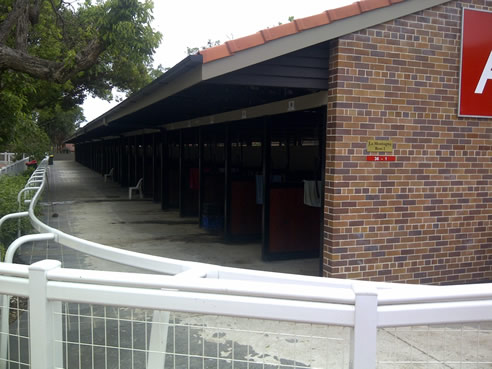 ECO FRIENDLY RE-VULCANIZED RUBBER EQUINE FLOORING THAT'S RECYCLABLE & SUSTAINABLE ARRIVES TO OUR BRISBANE WAREHOUSE

Sherwood Enterprises the Australian family Flooring Distributor is delighted to advise our new straight edged re-vulcanized solid rubber stable mats have arrived and are now available to you Direct Online at Wholesale Discounted Saving Pricing. We stock 1 meter x 2 meter x12mm thick re vulcanized non-porous horse mats with a hammer anti slip surface and grooved drainage base. We also have stocked again the above stable mats 1 meter x2 meter x17mm thick by popular demand for a thick large stable mat that costs under $70.00 per mat. Item 1003 Hammer anti slip surface smooth back re-vulcanized non-porous rubber roll is also in stock ideal for stables corridors breezeways and stable walls as utilized at Eagle Farm Racecourse new stable complex last year. WHAT'S NEW ARRIVING LATER IN MARCH NEXT MONTH Later in March our Item 1001 Extra heavy duty 1 meter x1 meter x45 mm thick Solid Rubber Horse Tiles arrive with a cushion honeycomb base cushion construction for extra shock absorption energy efficiency and a floor design that allows the air to circulate under the tile. Optimum comfort & safety with this new heavy duty tile for heavy duty usage. Item 1004 the Wash bay Drainage mat and Paddock Gate Entrance is our Interlocking 914 x914x18mm thick Re-vulcanize Drainage mats .Extends by width or length or both to your requirement and open hole surface permits the drainage of debris & water to maintain a safe anti slip surface with grip base feature benefit Finally and again requested Item 1008 is our Interlocking Paver Tile for really all equine usage areas porous size 200x160 x43 mm thick as seen in horse parade rings, horse walkers, corridors general paving & stables ideally great for heavy horses.