Equine Flooring Interlocking System from Sherwood Enterprises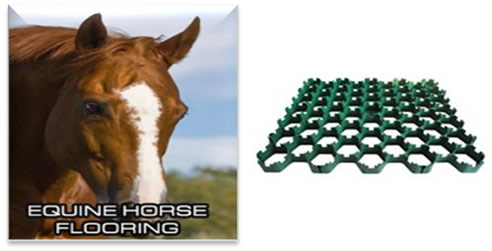 ECO FRIENDLY EQUINE FLOORING AT INTERNET AFFORDABLE SAVING PRICING ONLINE TO DIRECT TO YOU

Sherwood Enterprises the 100% Australian Owned & Operated Family Flooring distributor has had numerous requests for our quality durable affordable equine flooring ranges throughout Australia, but being a Brisbane based distributor the transport cost to your delivered address has been in some cases prohibitive. Transporting heavy rubber flooring around Australia is naturally expensive so Sherwood Enterprises has discussed this issue with various small business transport companies & the solution to reduce the cost is Depot to Depot delivery. Simply put we can deliver your equine requirements to the nearest depot in your area so all you need to do is take your horse float or Ute & pick up at the local transport depot at a reduced freight saving cost, but extending still value for money as our supply prices are most affordable. DEPOT TO DEPOT - So now you can consider 1meter x 2 meter x17mm Stable Stall mats non-porous, pebble anti slip surface & grooved drainage back. NOTE: We also market 1x2 meters x12mm thick Equine Mats. We sold out of Item 1004 Interlocking Wash Bay Drainage mats, but more are due to our warehouse end of May 914 x914 x16mm thick extending by length width or both. Please pre-book as these mats are extremely popular. Item 1003 - Roll 2 meter wide 10mm thick x10 meters long re-vulcanize rubber roll with hammer surface anti slip Non-porous and textured backing for added adhesion. Ideal Usage is for Stables stalls, Breezeways, Corridors, Utes Tray or Floats. Ultimate luxury for heavy horses is our Item 1001 meter x meter x 45 mm thick Equine Rubber Tiles which can withstand 600 KGS per Sq/Cm compression rate. Item 1001 has a top planar surface & honeycomb base providing extra comfort & air circulation ventilation particular important for horse with laminitis conditions, leg injuries or tendon strains and indeed adds in leg recovery & withstands shod hooves. NO MORE MUDDY PADDOCKS OR DRIVE WAYS/PATHWAYS NOTE: Finally to our clientele who have contacted us with Muddy Paddock Gates entrances of paddock pathways/driveways concerns please note we have placed our order for eco-friendly 100% Recycled, Recyclable & Sustainable Interlocking Soil Stabilizing Grid System which is manufactured in heavy duty polyethylene PE HPDE and can withstand up to 180 tons in weight. The surface can be back filled with crusher dust or gravel or seed for a grass compact surface. So no more Muddy Paddocks re driveways around animal feed bins or water bins and the Sherprise grid system naturally drains back to the water table with no mud or silt content. Reduce muddy water logged paddocks which apart for the constant unsafe mud heap contribute to mosquitoes & fly's breeding grounds & can affect your animal health. Introductory Special Pricing June onwards again we have clients pre-ordering: SHERPRISE INTERLOCKING GRID SYSTEM -Ideal for Breezeways. Please Note: When you purchase from Sherwood Enterprises the 100% Australian Family Owned & Operated Distributor you immediately also assist other small family business operators who work with us in marketing &amp supplying our products. So thankyou.