PIR Rigid Board Insulation from Composite Global Solutions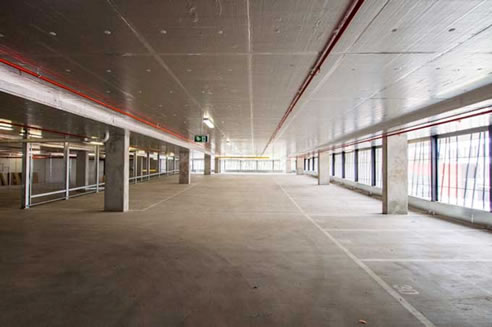 5 Reason's To Use PIR Insulation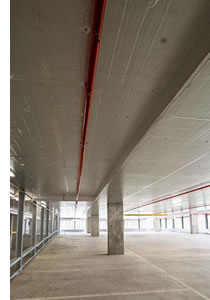 As one of Australia's fastest growing insulation suppliers, we find there is a lot of confusion among our customers as to which insulation is best suited to their needs.
In this post we would like to focus on one of our most popular insulation categories we provide, Polyisocyanurate (PIR) rigid board insulation.
Polyisocyanurate is an evolution of polyurethane. It is stronger, has greater thermal resistance and offers one of the highest R-values per thickness of any insulation material on the market today. To give you an idea of why PIR rigid board is so popular, we've put together 5 key points outlining why PIR is one of the best insulation materials available on the market today:
1. Thermal Performance - Our PIR insulation boasts a thermal conductivity rating of 0.022 W/m°K, which exceeds the typical 0.023 W/m°K thermal performance of PIR insulation generally offered by our competition.
2. Fire Performance - PIR insulation is a thermoset material meaning when exposed to fire, it will not melt and create a hazard for firefighters or exiting occupants. Our PIR TS3 product has a Class 1 BCA Group Classification (AS / NZS 3837 - 1998).
3. Cost - While PIR is an inherently cost effective insulation product, our customers find that Composite Global Solutions is significantly cheaper than even our largest completion. As we are a relatively small company, we work very closely with our suppliers to ensure that any cost savings are passed directly on to our customers. Just ask for a quote today and see for yourself!
4. Multiple applications - PIR rigid board can be used in a wide variety of situations including, but not limited to, under soffit, car park, stud/masonry/cavity wall, re-siding, vaulted ceilings, attics, crawl spaces, and some roofing applications.
5. Moisture and Compression Resistance - PIR insulation is a closed cell material meaning it does not absorb water, ensuring the thermal and structural performance of your insulation is maintained over time. This same closed cell structure enables PIR rigid insulation board to have incredible compressive strength, allowing its use in a wide variety of applications unsuitable for other insulation products.