Sub Floor Quad Fan System from Envirofan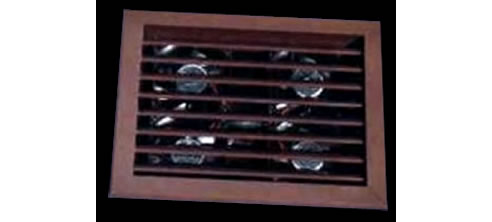 Terracotta vent; OD (outside dimension with integrated flange) l-275mm x b-215mm.
5.5m3 (5,500 litres) of damp air extracted from your sub-floor per minute.
Quiet operation at only 27db.
Long life - fully serviceable.
An unobtrusive design that is aesthetically pleasing and will not detract from your home.
Heritage grill available.
Low voltage (12v) or solar powered.
100% Australian made.
Quad fans are suited to;
Problem areas where the musty smell is most pronounced inside the dwelling.
Where discolouration (darkened appearance or fungi) on the soil is apparent as compared to other soil appearance in the sub-floor area.
Where the minimum outside ground level is 190mm lower than the inside floor level.
Placed in strategic location as aforementioned where double brick size terra-cotta vents exist.