In-Line Ventilation Systems from Envirofan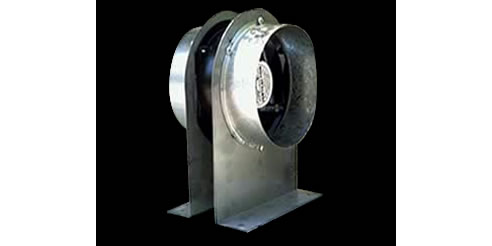 Envirofan specializes in sub-floor ventilation and they still hold to the view that subfloor ventilation should travel uninhibited and without obstructions caused by flexible ducting. So why produce a 12volt in-line fan system? As ventilation is quite diverse Envirofan saw the need to produce the 12volt in-line system for a number of reasons and these are:
12volt in-line systems are very rare in the Australian marketplace. So it is logical to produce an Australian designed and manufactured product.
12volt in-line systems operated at 12 watts. This would mean that the impact on power resources is much less than a 240volt system which would translate to less green house emissions.
The 12volt in-line systems can be solar-powered.
There is no need for an electrical license as the unit is low voltage. This would be ideal for the home handyman, pest technicians, plumbers, carpenters and builders.
Ventilation solutions is not limited to the subfloor area only. There is a wide variety of applications where 12volt in-line fan systems can be utilized e.g. shower rooms, toilet blocks, storage rooms, fume cupboards, air transfer applications etc.
Specifications:
7.0m3 (7,000 litres) of damp air extracted from your sub-floor per minute.
Quiet operation at only 58.4db.
Long life - fully serviceable.
Low voltage (12v - 13.2v) or solar powered.
100% Australian made.
Application:
At the problem area where the musty smell is most pronounced inside the dwelling.
Where discolouration (darkened appearance or fungi) on the soil is apparent as compared to other soil appearance in the sub-floor area.
Where a brick size dual fan system cannot be installed on an exterior wall.
Where reduced sub-floor space is minimal. In-line system is placed at the end of the duct with a 1m duct extension into the problem area and attached to the inlet side of the ventilation system.
To ventilate at the centre of the dwelling (incidental to brick veneer construction) Located in the middle sub-floor area of the dwelling whereby fresh air can be drawn in through the existing exterior passive vents then extracted through the sub-floor ventilation system through ducting to the double brick size Envirofan passive vent mounted on the exterior wall.
Can be used to ventilate 'cul-de-sac' areas provided there is sufficient sub-floor access.