Mounting Height Exemption for Tube Radiant Heaters from Celmec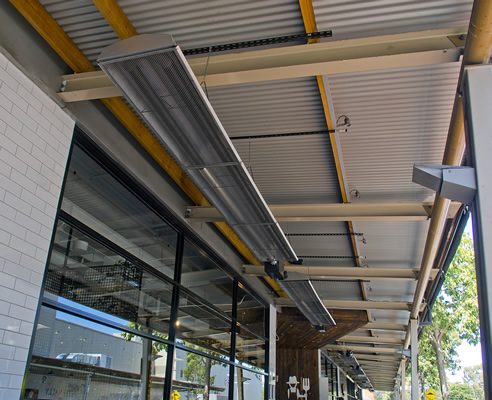 Heatray Tube Radiant Heaters Mounting Height Exemption
One of Celmec International's most renowned products, the gas fired Tube Radiant Heater (TRH), has been granted an exemption regarding the recently imposed minimum mounting height. Currently in all states other than New South Wales, the minimum mounting height for gas radiant heaters has been increased to 3500mm above floor level; NSW minimum mounting height remains at 2500mm which has been the National standard until now.
Apart from roof height limitations dictating the mounting height, efficiency, responsible use of energy and running costs are all governed by the proximity of the heat source to the people and objects being heated.
Celmec pride themselves on constantly conducting R&D in order to manufacture the safest, most reliable and effective products in the market. Following stringent testing and the success of TRH in harsh and difficult to heat conditions, Heatray TRH (106Mj/h and under*) are now approved by Energy Safe Victoria along with several other states for installations below 3500mm down to 2700mm. This however is only achievable provided the Heatray units are fitted with special Protective Mesh Guards, specifically designed by Celmec.
These regulatory changes are an excellent opportunity for owners of pubs and clubs to continue to benefit from effective and efficient heating, making spaces affected by cold weather usable and comfortable for patrons.
*TRH UP3 - TRH UP6, TRH SP6 - TRH SP12