Fabric Roof for Velodrome from MakMax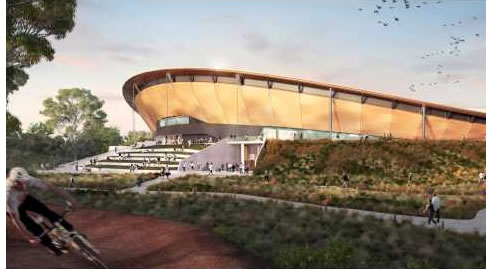 Makmax Awarded Velodrome Fabric Roofing Contract
MakMax Australia has just been awarded the contract to design and construct the fabric roof (and walls) for the new Queensland State Velodrome.
Working with Watpac Constructions, MakMax are installing a total of 11,000 square metres of fabric, with completion scheduled for late 2016. The facilities will be utilised for the 2018 Commonwealth Games at the Gold Coast.
MakMax has carefully chosen the roofing fabric to optimise lighting conditions for cyclists and spectators and selected a textured fabric for the walls to give visual relief to the arena.
Managing Director Mike Lester, speaks of his delight to be associated with the project: "the team at MakMax Australia are proud to be chosen once again to work with design innovators and construction leaders to deliver world class fabric structure designs"