PUR Insulation Project Case Study from Bellis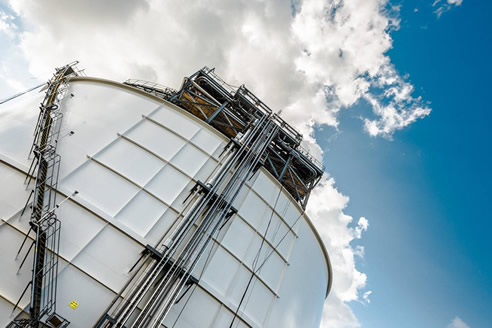 Bellis is one of the most trusted suppliers of rigid polyurethane (PUR) insulation, polyisocyanurate (PIR) foams and other commercial insulation solutions, complete with mastics and adhesives. The Australian-owned and operated company goes beyond state-of-the-art manufacturing; their top-tier staff provide installation services for national and international companies in a wide range of applications, such as oil, gas, energy, mining and resources. In service for over 46 years, Bellis has accrued a prolific résumé of maintenance works and major capital projects.
Spotlight: Newcastle Gas Storage Facility
Bellis recently provided the insulation of a gas storage facility in Newcastle, New South Wales. Natural gas is a substantial energy source, harnessed by more than a million industrial and commercial users in NSW, including schools, businesses, hospitals and residential clients. The gas storage facility converts pipeline natural gas to liquefied natural gas (LNG) for consumption.
The fundamental processes involving large quantities of LNG classifies the gas storage facility as a Major Hazard Facility (MHF) by the government of NSW. Thus, the facility calls for top-of-the-line resources in all aspects of its establishment to ensure longevity in performance and security. Bellis covered the critical insulation requirements of the project with world-class PUR insulation.