The Best Outdoor Heat Distribution with Heatray by Celmec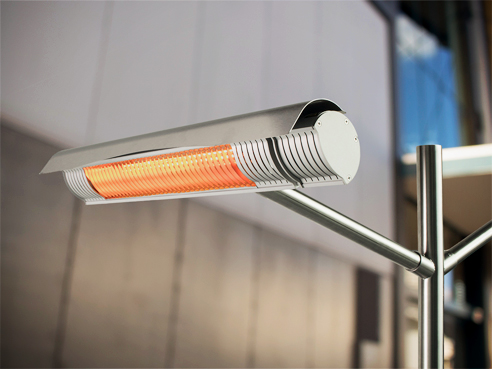 Celmec's Heatray Ceiling Tube Suspension (CTS) and Column Heatray Stand (CHS) systems have been designed to aid in challenging installations and allow Heatray heaters to be positioned exactly where needed for the best heat distribution. The CTS is easily mounted to ceilings, while the CHS has been designed for installations with no overhead configuration available.
Practical and intelligent in design, the CTS & CHS are manufactured from tubular stainless steel. Both systems are suitable for all indoor and outdoor environments, including seaside applications (given regular cleaning). Celmec's Heatray electric infrared heaters (IRH-E), gas infrared heaters (IRH-G) and electric radiant heaters (ERH) can be mounted to the CTS system.
The CHS system supports Celmec's Heatray ERH and IRH-E units.