Polished Silver Finish Radiators from Hunt Heating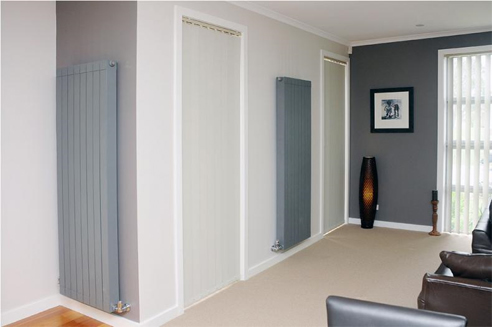 Hunt Heating worked alongside one of Melbourne's largest hydronic specialist installation companies and the client's interior designers. We assisted in the design and product selection for this modern and luxurious heating upgrade.
Our comprehensive and industry leading designer hydronic radiator guide was well thumbed as different design options were discussed and considered. The end result was stunning with a beautiful feature aluminium panel called Qualcosa di Elegante installed in the warm and welcoming entry area and special polished silver finish Oscar Royale vertical radiators throughout the rest of the home.
Bathroom's and en-suites were equipped with Entice brushed steel hydronic towel rails and a large Delonghi steel panel radiator was added to provide heat to the large garage area that had been converted to a games room for the children of the house.