Green Roof Project for Haileybury College Melbourne by KHD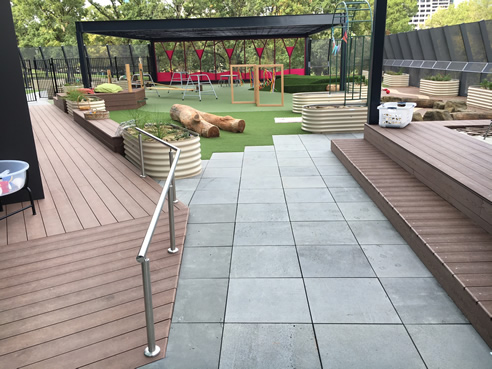 Engineering for new adventures: Haileybury City Campus Early Learning Centre
Haileybury College launched in January 2017 a Haileybury City Campus, which is Melbourne's first Early Learning Centre to Year 12 private school campus in the CBD.
As part of this new campus, the Early Learning Centre is located on the top floors on the existing roof space and has been transformed into an interesting and new space for pre-school children.
One of the challenges of this project, which we find is a common issue for Green Roof projects, is load bearings and working with existing (often outdated) infrastructure elements.