Ventilated Security Shutters by Rollashield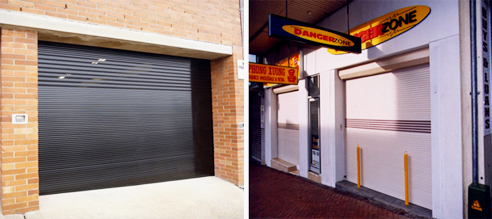 Adding ventilation in the roller shutter can be achieved in several ways. All Rollashield Shutters are made with high grade aluminium. The slats can be solid, hole-punched or diamond punched. A choice of slat size varies between 36mm and 74mm with different products.
The diamond punched slats can be sealed with Perspex or left open to allow air flow into the area. The punched slats can be incorporated anywhere within the shutter. The punched slats can be throughout the whole curtain, just at the top, the middle or the bottom.
Security is maintained with all options. Electric or manual operation available.
Rollashield Shutters are made in Revesby, Sydney. Every shutter can be custom made to suit your needs. Call us today to discuss your commercial roller shutters.