Custom Stainless Steel Fabrication for Darling Harbour Live by Stoddart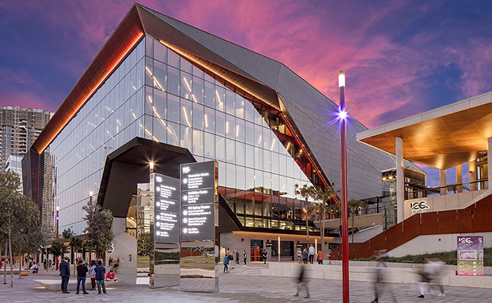 For custom stainless steel fabrication services, Stoddart is the premier choice. Steel and metal have virtually become synonymous with Stoddart for prominent specifiers across the building, architecture and foodservice industries in Australia. With a service record spanning nearly six decades, the Australian-owned family company has gained a renowned stature for delivering quality solutions with outstanding service.
Stoddart is powered by a 450+ strong team, including highly trained stainless steel fabrication specialists, and metal fabrication professionals. In the built environment, custom stainless steel fabrication services by Stoddart continue to receive critical acclaim from various developments across the country. One of the latest and high-profile recent projects was as part of the Darling Harbour Live project.
Stoddart at ICC Sydney