Custom Sheet Metal Fabrication by Stoddart at Sunshine Coast Hospital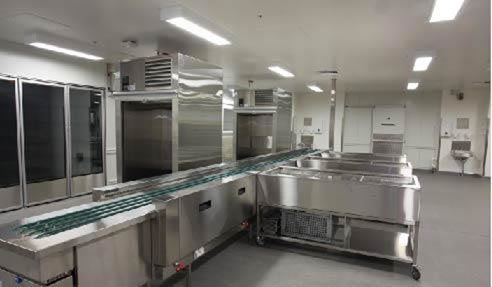 Stoddart is the official supplier of kitchen exhaust hoods, stainless steel cladding sheets, and other custom sheet metal fabrication at the Sunshine Coast University Hospital (SCUH). The recently opened medical centre is one of the latest projects added to Stoddart's seasoned portfolio of commercial and domestic applications across Australia, since 1959.
Custom Sheet Metal Fabrication by Stoddart
For 68 years and counting, Stoddart has specialised in the custom sheet metal fabrication and distribution of world-class commercial equipment. Foodservice applications are Stoddart's calling card, but the Australian-owned and operated company has also found continued success in major kitchen contracting, architectural metalwork, stainless steel plumbing solutions, street furniture, and other sectors.
Spotlight: Sunshine Coast University Hospital

(Photo credit: Sunshine Coast Hospital and Health Service)