Coloured Acrylic Table Centrepieces from Allplastics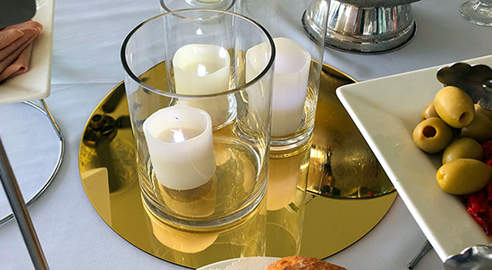 Gold coloured acrylic sheets from Allplastics Engineering were recently utilised by the University of Technology in Sydney, at a major Design and Technology exhibition. The exhibition featured the designs of dozens of university students and graduates.
The gold colour was chosen to attract attention on exhibition tables along with custom printed messages on the walls including information relating to each exhibit.
The organisers were absolutely joyous about the outcome. Penelope Allan, Professor of Landscape Architecture, commented "...we thank the Allplastics Architectural team for providing UTS with the gold acrylic mirrors at short notice". She added the acrylics were a safer and lighter choice than glass mirror and we thank Vic Kalloghlian and his team for a stunning result, we received glowing comments from many of the visitors".