Architectural Features for The Glasshouse from Axolotl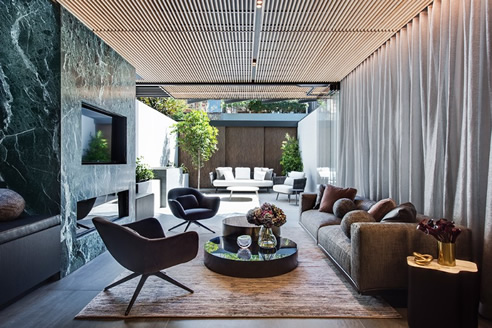 The Glasshouse
The impressive design of The Glasshouse, Paddington is the result of Nina Maya Interiors working in a unique collaboration with some of Australia's leading architectural suppliers.
The dilapidated site in Paddington was demolished last year to make way for the new architecturally designed show-home.
The layout uses every square centimetre of the site, while the floor to ceiling glass in the central axis of the residence delivers an abundance of natural light into the open layout. This impressive feature is centred over an internal pond and can be viewed from nearly every angle of the home.