Ceramic Care Toilet Suite from Britex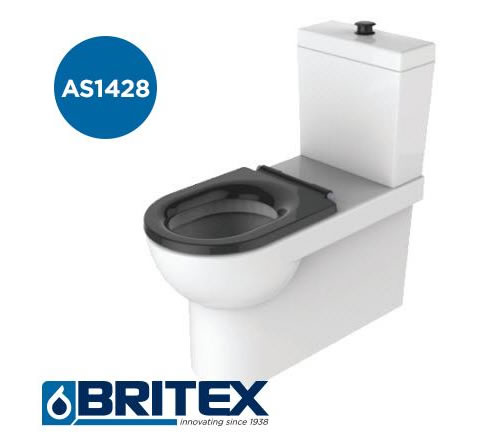 BRITEX AS1428 Ceramic Care Toilet Suite
We have expanded our range with quality accessible ceramic products, to ensure convenience and ease of specification.
The Britex 800 Ceramic Back to Wall Care Toilet Suite is at an accessible height and supplied with a toilet seat that complies with AS1428 standards.
Key to the design is a sturdy rectangular ceramic form complete with gently rounded corners giving it a seamless soft feel ideally suited but not limited to domestic and hospitality bathrooms.
To see more head to: http://bit.ly/2iW7sPo
1300 764 744
Britex Place, Mirra Court, Bundoora, VIC, 3083