Fast Roll Doors from DMF International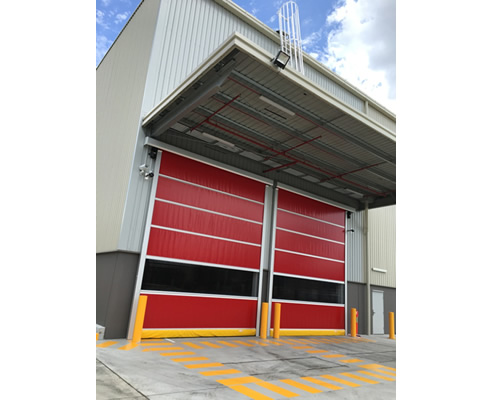 BETTER CONTROL WITH A HIGH SPEED SOLUTION
The warehousing and logistics industry is constantly reviewing methods to improve efficiency and maintain preservation of the climate that product is being stored and moved within.
DMF International Pty Ltd is a Sydney based company with over 50 years experience in providing specialised doors, for the control of dust, vermin, temperature, and security. The Series RL3000 Rapid Roll door is a fast roll door custom manufactured in our Sydney factory, and is equipped with many options of activation and safety sensors.
The PLC controller and encoder door positioning, means an easy to use door system, that provides operating speeds up to 1.5m/sec. This enhances productivity for high trafficked door openings, and results in the perfect solution to protect your important storage atmosphere. Being the manufacturer, DMF have the design capabilities to go beyond the standard door design, to fully customise the product for the most demanding, or constrained application.
DMF install these high speed doors all around Australia, and export to NZ, SE Asia and as far as the UAE.
Please contact DMF for more information, free design offer, or for a brochure on these specialist doors. Ph 1800 281170 or visit our site www.dmf.com.au.