Matching Natural Stone and Porcelain Pavers from KHD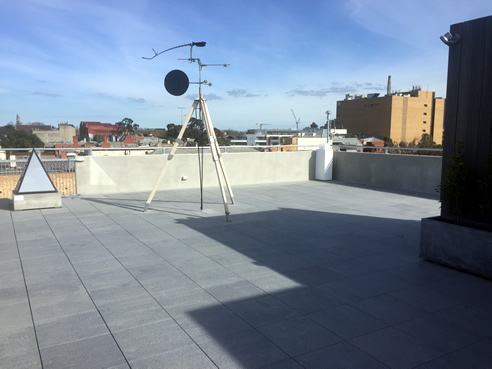 Where natural stone and porcelain pavers appear in harmony
For many small developments, continuity of design is imperative and certainly as noted here at the Mars Gallery in inner city Melbourne, where the apartment development sat above an art gallery.
When the builder approached KHD about how to incorporate pavers seamlessly in outdoor and internal spaces for this development, the brief called for an interesting product match.
The initial challenge was the indoor lift wells, which had very little access, 22mm in fact. With that in mind, KHD recommended 20mm porcelain pavers, which were subsequently layed with minimal silicon base on the premise that the strength of the stone would withstand the estimated foot traffic. KHD supplied Palanus Porcelain Pavers.