Limestone Cladding Panels Fixed with Stone Clip from KHD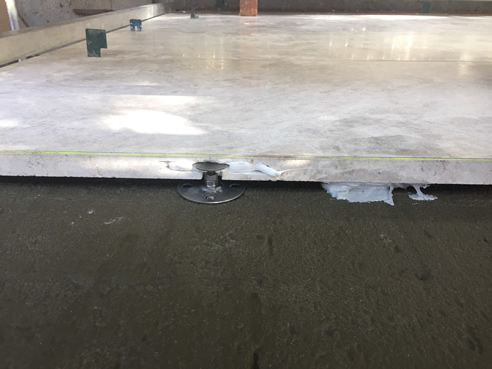 Limestone partnered with Stone Clip
Limestone is a beautiful natural stone and for this private residence in inner Melbourne, the task of fixing the 90kg Limestone panels called for the engineering and smarts of Stone Clip.
The application of Stone Clip ensured that the dead weight of the Limestone was transferred back to the structural sub-base. The weight of each stone panel was held independently, without transferring the weight of each panel to the panel beneath.
For this project, there was a challenge to get a secure fixing to the sub-base. The structural sub-base was hollow core clay bricks. This made it difficult to achieve a secure permanent fixing. KHD suggested 2 fixings per clip was employed and the pilot hole was filled with proxy prior to the pins being inserted. This ensured the pins were secure and completely fixed into the brick.