Recyclable Garden Panels with PERSPEX® Frost from Allplastics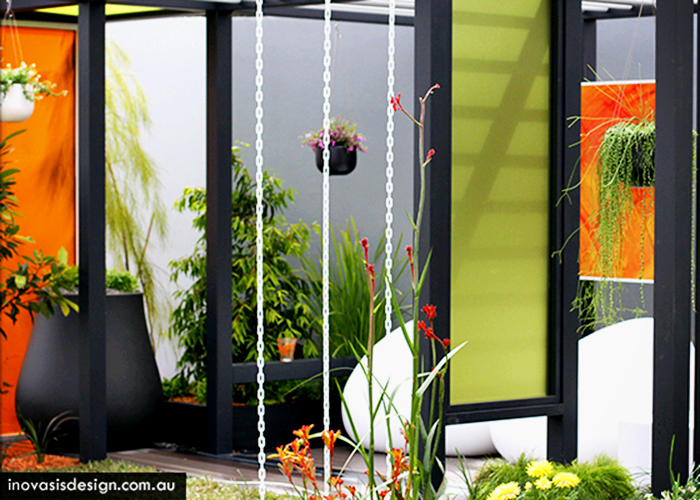 Pep up your garden with PERSPEX® Frost
PERSPEX® Frost is a premium international brand with a unique double sided finish renowned for its consistent quality, rich colour palette, and inspiring surface effects that will complement any project. It is ideal for a range of Point of Sale displays and applications. PERSPEX® Frost carries a 10 year guarantee that covers both internal and ex-ternal applications.
Colours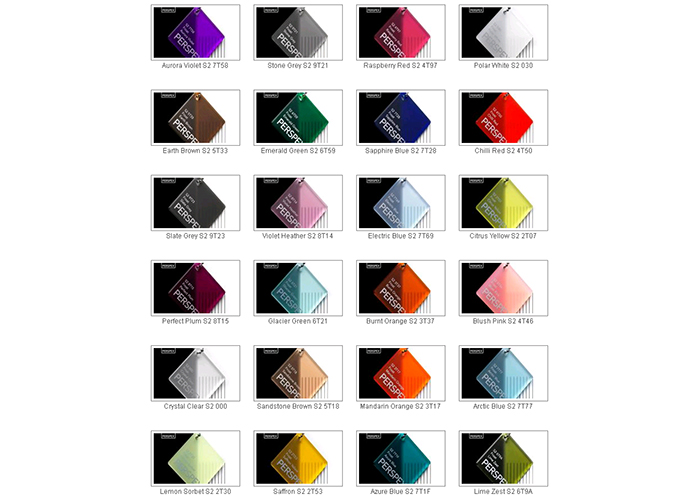 The Australian Garden Show Sydney
4 years ago, the Australian Garden Show Sydney featured Allplastics Engineering providing the displays for Kevin Quelch's, of inovasis design, silver winning garden 'Zest' in the 'City Gardens' category. A futuristic astonishing look was created with Allplastics' PERSPEX® Frost vertical and horizontal panels in the colours Lime Zest and Burnt Orange (6mm thick). Diffused light and shadows added to a mesmerizing and stylish atmosphere.
The Zest City Garden was designed to be comfortable, practical and useful for small, inner city spaces. Many of the shows visitors were thrilled about the garden, voting it 3rd overall of the 30 gardens on display in the People's Choice Award, along Jason Hodges in his article in the Sun Herald on the 7th of September; "Kevin Quelch's garden, Zest City Garden, really caught my eye. Colourful, comfortable and low maintenance it's people's idea of paradise."
You can see more of Kevs design and how great our panels looked at www.inovasisdesign.com.au.
The Australia Garden Show Sydney is a one of a kind event celebrating Australia's love of gardens and outdoor spaces, which is held annually in Centennial Park, Sydney. A key feature of the Australian Garden Show Sydney is that it looks to present the future of horticulture and outdoor design trends. International and local landscape designers create show gardens that extend the boundaries of the imagination. The Australia Garden Show Sydney is the place to launch new ideas and products in gardening and horticulture for retailers.
Let Allplastics provide displays for your next project where uniqueness and quality finish is required.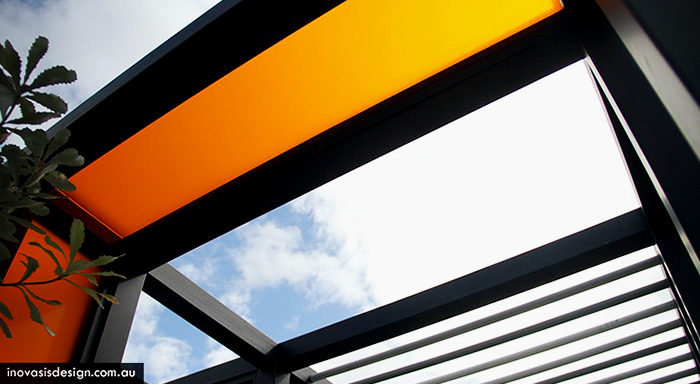 Features
10 year guarantee.
Easily bent, thermoformed and fabricated.
Fully recyclable.
Large palette of colours available.
No visible fingerprints.
Suitable for food contact.
Translucent.
Unique double sided finish.
Availability
Size (mm): 3050 x 2030.
Thicknesses (mm): 3, 6, 10 (depends on colour choice).
Other thicknesses available for special projects.
Applications
Hospitality: server trays, decorative shapes, and food risers.
Kitchen door inserts and wardrobe panels.
Lighting.
Office applications: partitions, counters, and workstations.
Point of Sale displays.
Screens for privacy.
Shop fittings.
For more information on Recyclable Garden Panels with PERSPEX® Frost from Allplastics visit www.allplastics.com.au.