Top Tier Registered Labour Hire in Queensland by Bellis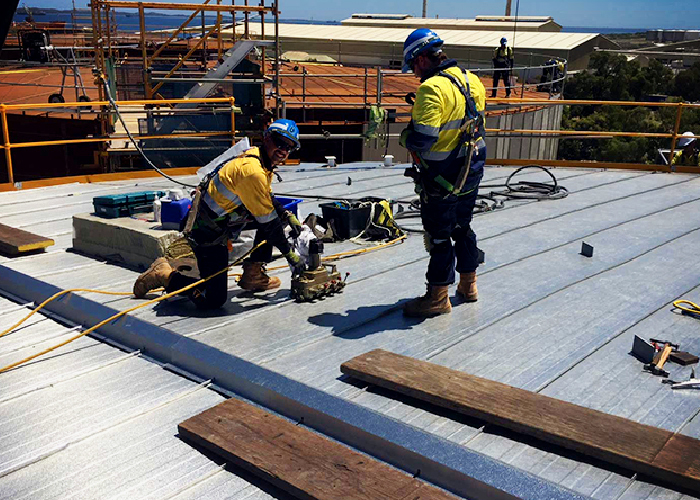 Bellis Australia has a high reputation not only for the supply and manufacture of integrated insulation systems but also for their top tier registered hire service for industry personnel. Bellis' attention to labourer performance and quality, timely results plus workforce and environmental safety set them apart from other providers. This mindset has made them not just a great industry leader but also a respected and reliable business partner.
Bellis Australia is a certified Registered Labour Hire Provider by the Queensland Government. The Labour Hire Licensing Act 2017 is a mandatory licensing scheme established and operated in Queensland, Australia. This Labour Hire License was granted to Bellis because of their compliance to:
Fitness and Propriety - Identifies the ability of a company to run a labour-hire service by proving their clean slate in the industry. An officer may consider a company if it has no record of a serious criminal offence under relevant laws for five years; the issue of any refusal, suspension, or cancellation of interstate labour hire licence; and more.
Financial Viability - Ensures that a company is financially stable, can meet operating costs and expenses for a new service; can immediately pay workers, and has the ability to pay required expenditures such as obligations or entitlements.
Compliance with Australian Laws - Observes the company's compliance with laws under labour hire provider obligations. This particularly includes the Fair Work Act 2009, an act that sets the rights and responsibilities of employees and employers to the new business; and Migration Act 1958, an act relating to the entry and presence of foreign workers in Australia.
Compensation Laws for Safety and Workers - The Queensland government requires companies to conform to workplace health and safety laws plus workers' compensation laws. A registered labour hire provider must establish a streamlined health and safety management system with skilled, knowledgeable representatives or committees.
For further inquiries, contact Bellis Australia or head over www.bellis.com.au.