Fabric Expansion Joint Advantages by Bellis Australia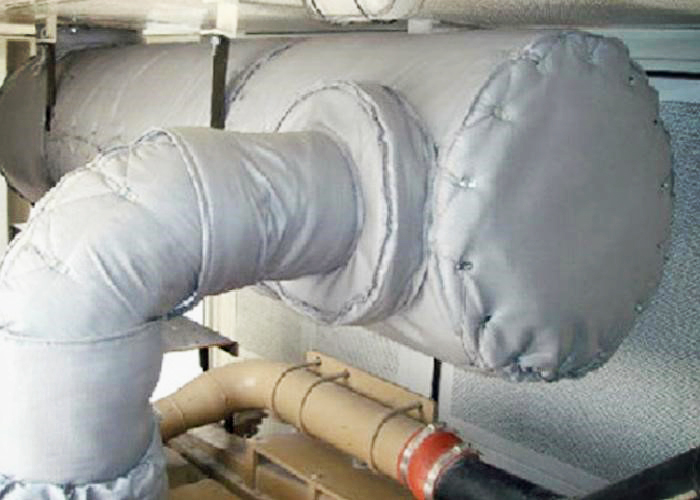 Having been in the business for more than four decades, Bellis Australia has gained vast experience in the manufacture of expansion joints, enabling them to supply and install reliable fabric expansion joints across a variety of applications. These fabric expansion joints offer almost unlimited flexibility and functionality, making them the most effective and economical option on the market.
Fabric Expansion Joint Advantages
Compensation for Duct Expansion or Contraction
One of the greatest advantages of fabric expansion joints is the ability to absorb large amounts of movement. They are built with a fabric gas seal in a closed-belt form, with edges attached around metal frames and connected to the end of the duct. This fabric loop flexes as the ducting moves, protecting ducts that expand or contract due to temperature changes.
Noise and Vibration Resistance
Movement due to expansion or contraction produces sound and vibration, causing disruption for the end user. Fabric expansion joints are installed on exhausts, pipes, and engines to reduce these noises to a limited degree.
Corrosion Resistance
Corrosion occurs when metal comes into contact with moisture or oxygen gas, forming metallic oxides. It contaminates pipework over time and the pipes ultimately lose efficiency. Bellis Australia prevents this threat by installing fabric expansion joints, which are built to withstand corrosive media. The flexible and durable rubber fabric can extend the life of pipework; Tearing and leaking is also prevented using additional components such as insulation pillows, accumulation barriers, and flow liners.
Easy Installation and Maintenance
User-friendly, fabric expansion joints are easily transported and installed on site without the need for any large equipment. They are also easy to produce in a specific size, with or without steel parts, and to cater for simple to complex requirements. For transportation, they can be supplied in segments to be carried easily and assembled on site. Easy installation and maintenance enable significant savings on overall labour and costs.
Contact Bellis Australia or visit www.bellis.com.au to find out more about their Fabric Expansion Joints today.