Passive Fire Protection Experts at DesignBUILD - Promat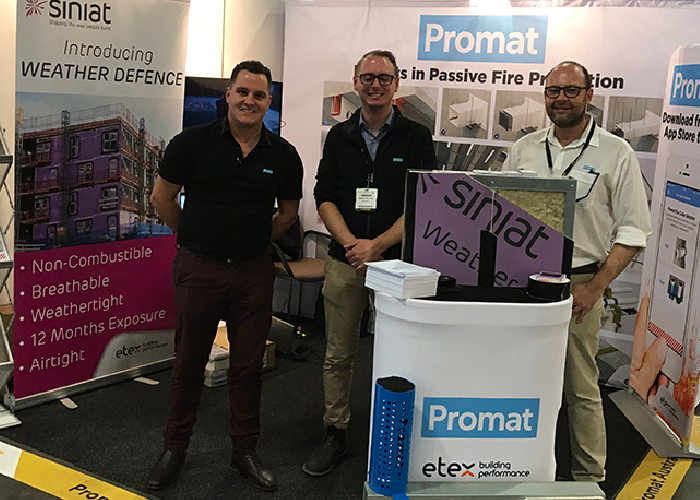 Promat proved their expertise on providing passive fire protection at the three-day DesignBUILD 2019 expo, held at the ICC Sydney last May 14-16. The team presented their extensive range of passive fire protection and fire-resistant products and systems to the thousands of attendees.
Armed with substantial knowledge plus vast experience in their field, Promat has developed a wide range of NATA accredited products and systems to suit all fire protection requirements. Their product range includes PROMATECT® boards, CAFCO® Vermiculite spray and intumescent coating systems, PROMASEAL® sealant, pillows, mortar, backing rods, spray films and strips, fire collars and sleeves, and more specialised lines.
Promat's headquarter is nestled in Adelaide, with sales and distribution centres in Sydney, Canberra, Melbourne, Brisbane, Perth, Darwin, and New Zealand. Head on over to www.promat.com.au for more information on Passive Fire Protection.