S-131 Fully Recessed Paper Towel Dispenser from Star Washroom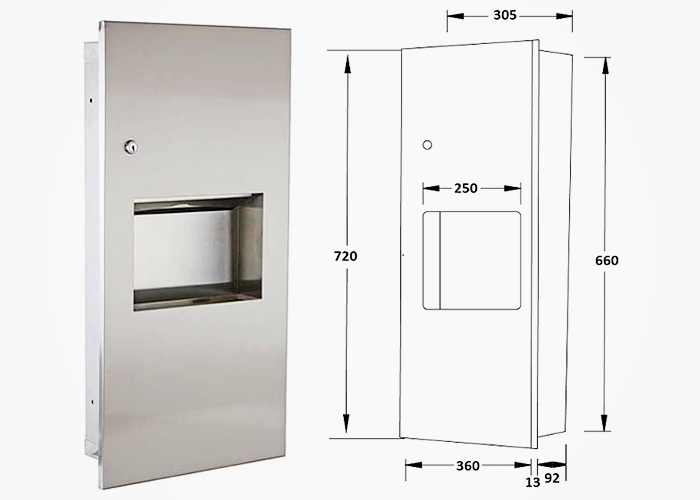 S-131 - 15: Semi-recessed in Wall 50mm.
S-131 - 20: Surface Mounted.
The S-131 fully recessed interleaved paper towel dispenser is space saving, cost effective, and doubles as a waste receptacle. The unit locks with a tumbler lock and the door is attached with a full-length piano hinge. The removable waste receptacle has a capacity of 7 litres. The dispenser holds two packs of slimline paper towels.
The recessed unit requires a wall opening of 670mm high x 315mm wide and 100mm deep. The semi-recessed unit only requires a depth of 50mm.