S-132 Paper Towel Dispenser and Receptacle from Star Washroom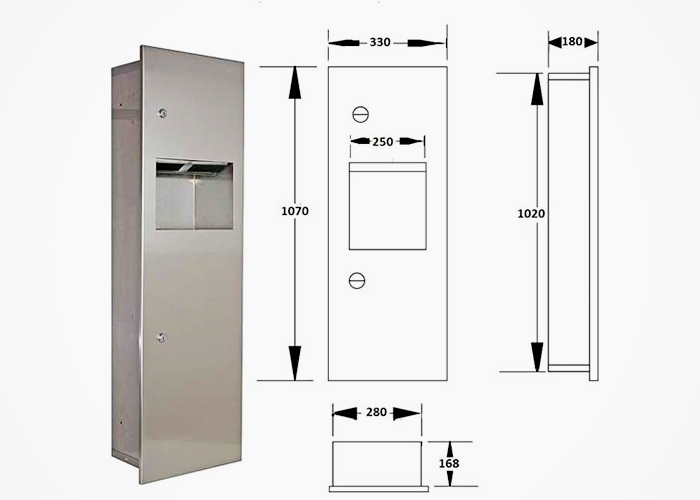 S-132-15: Semi-recessed.
S-132-20: Surface mounted.
The S-132 is a space saving and cost effective fully recessed, interleaved paper towel dispenser and waste receptacle. It is easy to clean and load with a tumbler lock. Fabricated from type 304- stainless steel, the dispenser holds two packs of slimline interleaved paper towels, and the receptacle holds 22 litres of waste.
The recessed wall unit requires a wall opening of 1,030mm high, 290mm wide, and 175mm deep. Semi recessed the unit only requires 95mm deep. Secure the unit to the frame with mounting screws within holes provided.