Paper Towel Dispenser and Waste Receptacle from Star Washroom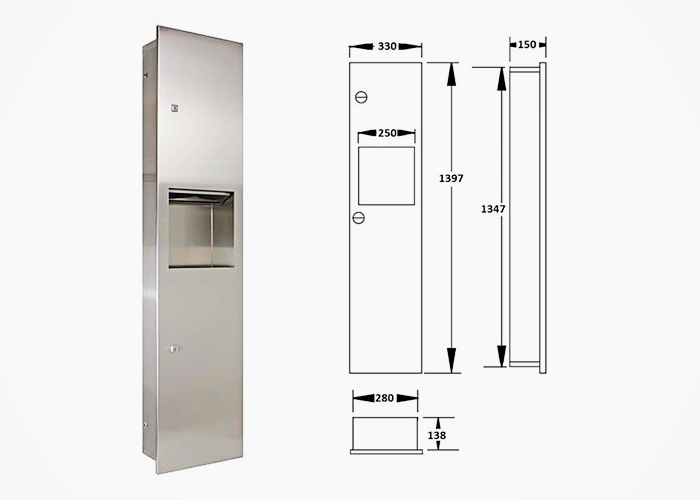 S-133-15: Semi recessed.
S-133-20: Surface mounted.
The S-133 Fully Recessed Interleaved Paper Towel Dispenser/Waste receptable is modern and space saving. Locked with a tumbler, the system holds 3 packs of slimline interleaved paper towels. The removable waste receptable holds 25 litres of waste. Fabricated from type 304- stainless steel, the recessed until wall opening must be 1,357mm high, 290mm, wide and 145mm deep. The semi-recessed unit requires only 80mm depth. Secure the units to framing with mounting screws in holes provided.