Innovative Sliding Door Magnetic Handle by CS Cavity Sliders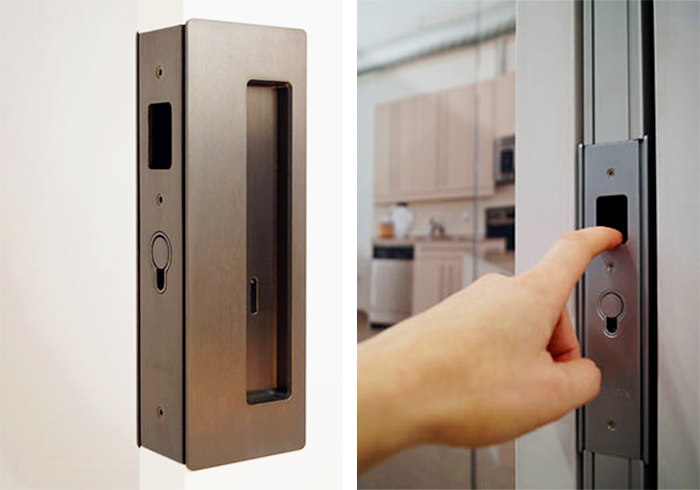 The CL400 Magnetic is an innovative sliding door magnetic handle based on a patent-pending new magnetic technology from CS Cavity Sliders. Designed and manufactured using the finest components, this magnetic handle represents a gold-quality door hardware that provides a solution for all manner of sliding doors: a magnetically activated catch and plunger system resulting in an elegant smooth action when locking or unlocking.
CS Cavity Sliders' CL400 Magnetic is made for one-step use, combining all required handle functions for passage, privacy, key locking, and bi-parting into one form. Unlike traditional lever or lift handles, this innovative sliding door magnetic handle has a moulded finger recess, where a magnet firmly holds the dorm once it closes, creating the same 'flick-closed' operation without the door bouncing back. More comfortable and intuitive to use, the CL400 makes for a clean look and eliminates the troubles created by protruding strikers.
CS Cavity Sliders can provide CL400 sliding door magnetic handles in finishes like satin silver, satin nickel, brass, matt black, and oil-rubbed bronze finishes. For more information, visit www.cavitysliders.com.au today.