Renewable Hot Water - Dualtherm Biomass Boilers from Hunt Heating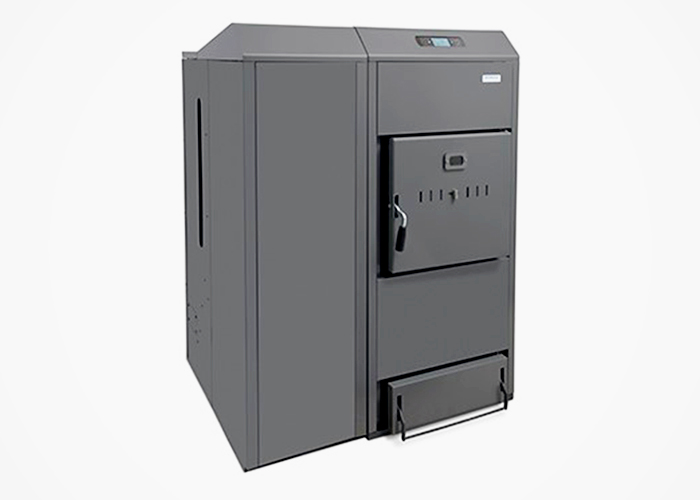 The Dualtherm Biomass Boiler
A unique boiler using two fuel sources, wood & wood pellets.
The Dualtherm Biomass Boiler, manufactured in Europe, provides an innovative heating solution via its combined use of renewable fuel sources - wood and wood pellets - combined into a single product. This user-friendly design features a log chamber and pellet hopper which allows the boiler to run on either fuel whilst retaining performance and comfort normally reserved for conventional fuel boilers. This is great for people who can't or don't want to access natural wood for a period or to take some of the labour intensity out of gathering their own wood supply.
Coming with a 2 Year Warranty, this innovative boiler solution is available to see in our showroom.