BAL FZ Compliant Roller Shutters from Rollashield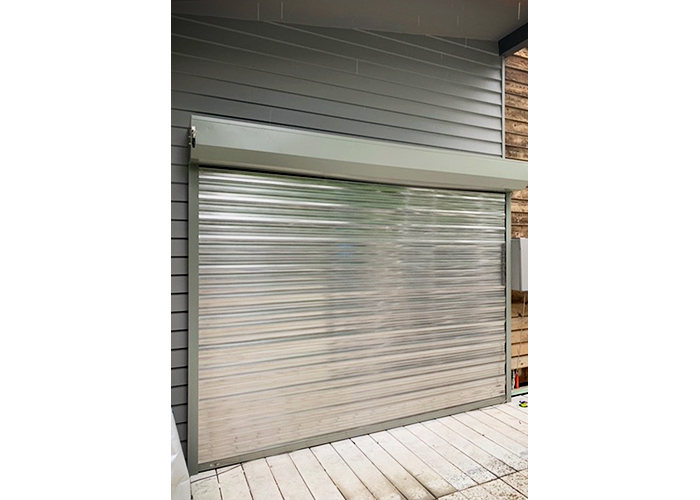 Tested and passed AS1530 part 8.2-2018 to comply with AS 3959 BAL FZ.
What makes a shutter BAL FZ compliant?
A shutter has to be built and designed to withstand a pressure test and heat test in a furnace for 31 minutes, and remain intact with no flames or gaps for a further 60 minutes.
Are all BAL FZ shutters stainless steel?
Yes, all BAL FZ shutter curtains are stainless steel. The pelmet box and guides can also be made with stainless steel.
Can BAL FZ shutters be aluminium?
No. Aluminium shutters are NOT BAL FZ and will never be BAL FZ compliant as aluminium melts at a much lower temperature than steel. Aluminium shutters can rate as per BAL 19, BAL 29, or BAL 40 only.
What is the radiant heat measurement of Rollashield BAL FZ shutters?
The radiant heat was measured at 2.9kW/m² for Rollashield BAL FZ shutters combined with a standard openable window of 6mm toughened glass.
Is radiant heat significant?
Radiant heat measured on the inside of the window is very important. The radiant heat must be less than 15kW/m² to ensure the pressure doesn't build up inside the house and blow out the windows or cause an explosion. The lower the radiant heat measurement the better.
Can BAL FZ shutters be manually operable?
Rollashield manufacture spring assisted manual BAL FZ shutters and electric operated roller shutters. Large shutters must be electric due to the weight of the shutter.
Rollashield BAL FZ compliant roller shutters are Australian made in Sydney with 98% recyclable materials. All BAL FZ shutters are custom made to ensure compliance. For more information, contact Rollashield shutters or visit www.rollashieldshutters.com.au.